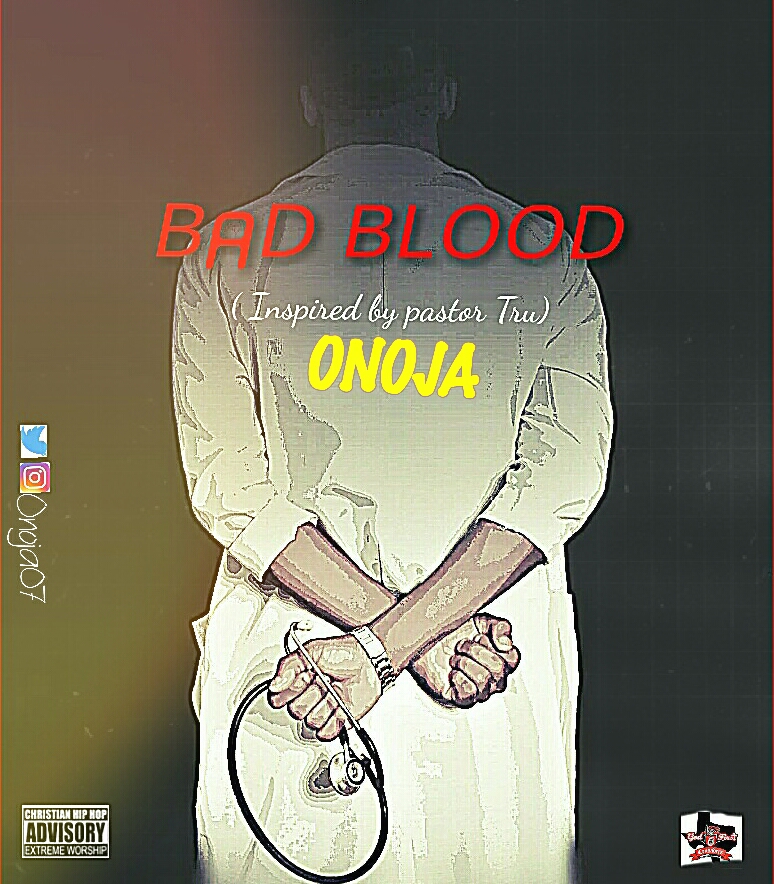 First of all the first to forgive is the Strongest
And secondly the first to forget is the Happiest
But all in all the first to Apologize is the Bravest
Cos letting the Bad blood is a Symptom of Spiritual maturity
Verse1
I'm not here to Impress get ready for impacts
Living to show His Glory Dying to tell his story
Forget the malice, pride Praise His name forever Ah
I pledge my Alliance to the Lord
My life will be Full of Bible scriptures
Cox the Goodness of he's royal highness will take me to Ace list
Running This race Is By his Grace
Have gatta live the Background
Of Christ
Cos have gat heaven's Backup
Blessing His name cos I'm blessd
I Keep Racing like an Athlete
Though the devil can't rival
Inspiring Ama Church kid
Spirit man I'm on the Realm
Ma Lines are Edifying
HolyGhost grant me the grace
So ma mind is made up
To Impress the Mighty God hommie
We living the good
Forgiveness is the Best,Copy that!
Me raising the Mic
Da gospel is the Sole, Copy that! Huh I'm feeding on God's Word
I'm on ma breeding stage
I keep Inspiring
Hommie No Expiring!
Tah Pay Attention Fah
Ain't talking Fiction
Relaying God's Intentions
The Kingdom is ma portion
Taking you there is ma Mission
Fashion ain't ma passion
Elevation is ma Function
God First is ma Motor
Ama winner call me Victor
Chorus
Don't be ashamed to say I'm sorry
Cos if you forgive you would be forgiven
Bad blood the cause cancer oo
Verse 2
Slit away the B.B bro it cause Cancer and B.P yoh
Forgiveness this is just the fact
We have to live align the part
Telling you this is just the fact
We have to flush the Feaces yoh
Wash your hearts from Anger yoh
and Clear your throat from Gossip yo Cleanses from Unrighteousnes
I'm white no be Hypo yoh
Malice is a Mixed Concentration Circulation Solution is to let it go
We have to be Conscious of the Spirit that forms Holy Jackin chan
Buh when it Comes to forgiveness/ Its dry like a Rigiya
This is the time Forgive forget
Forget the wrongs Forgiv him Bro
Koka samu chewon zucheya
Natabaka idan haka yafaru Zan ka rasa dubani dukiya
School of Spirit lesson one
Let the Love, God lead
Mathe 5:28 let the bad thought go Read it down to 29 let the bad eye go
you have a very sharp hand let the bad hand go
All in all let it go, That's bad blood Bro
Unconsciously I offend you pls forgive me Bro
As a Reminder lemme remind
We tend to forget what the Bible said in Matthew 18:22 that's the problem Bro.
Solve it!!!!
Verse 3
Life is full of Up and Downs
We have to climb it step by step
Letting Go, a process I wouldn't question your procession
Forgiveness is an option that should never be Avoided
Your decision matters a lot when it comes to Handling matters
Yes! It is difficult at last you gon be at ease
Living in imperfect world
We have to live in Patient
Active like an Agent
positive influence Reagent
I bring ya words of Cogent not a hide and seek in Tangent
Jesus blood detergent no dey form you no be Serpent
Grudgeness is like Crawling lazy
Grow up get a work and start walking Walking with your legs
All of us need a Help hold my hands release your self let the bad man go
Without a slope there wouldn't be flow let the bad blood go Ahh
Lord we need the grace to run the race and win the test like Abednego
The blood of Jesus set you free no more debt go in peace
Peace of mind is what you gain no more pain lose your self Let it go yeah
Let your conscious judge your Hart I pray it sentence back 2 God
Prison of love no more hate
Jesus person no dey grudge
That is what is taught in church
Grace to practice what I preach
Never forget this after lunch
Guide your heart with diligence
Grace and peace be added up to you, Cos you need a Guide
I'm talking about the grace of him that died on the cross of calvary for the sake of that I chill in peace
Jesus blood the group for All
HOW HAS THIS IMPACTED YOUR LIFE?