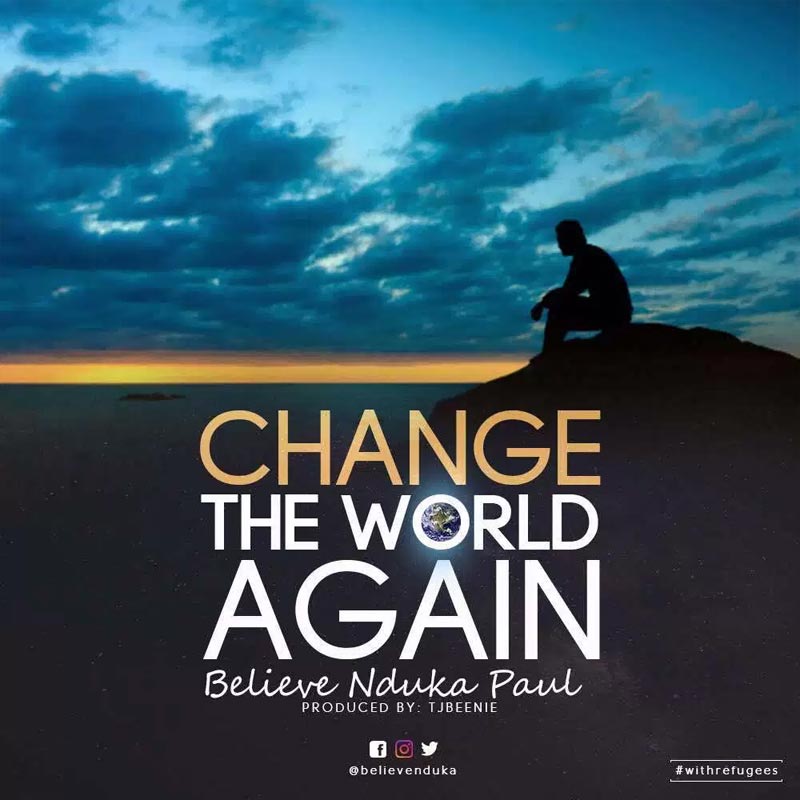 I've heard so many things i shouldn't hear,
sounds of war and people wailing all along,
When all them hopes became like a still-birth,
so they cried Eloi lama shabachthani,
see i tremble at the way we grew so cold,
we say 'the world has changed'
but we're the world,
If we only show the love that we confess,
then we will change, this world again.
There's a battle hidden from the eyes,
Its the battle that we face within our minds,
the choices that we make is who we are,
and then who we are can heal or mar the world,
But i chose to live for love and not for hate,
'cos love will win, i know you will,
if we cause a face in tears to make a smile,
then we will change this world again.
Oh Oh Oh Oh
Oh Oh Oh Oh Oh
Oh Oh Oh Oh
Let it start now, lend the broken a helping hand
Let the nations, find the peace they deserve,
We arise now, for some justice in this land,
all we need here, is you and I.
Oh Oh Oh Oh…
Change the world again.
HOW HAS THIS IMPACTED YOUR LIFE?