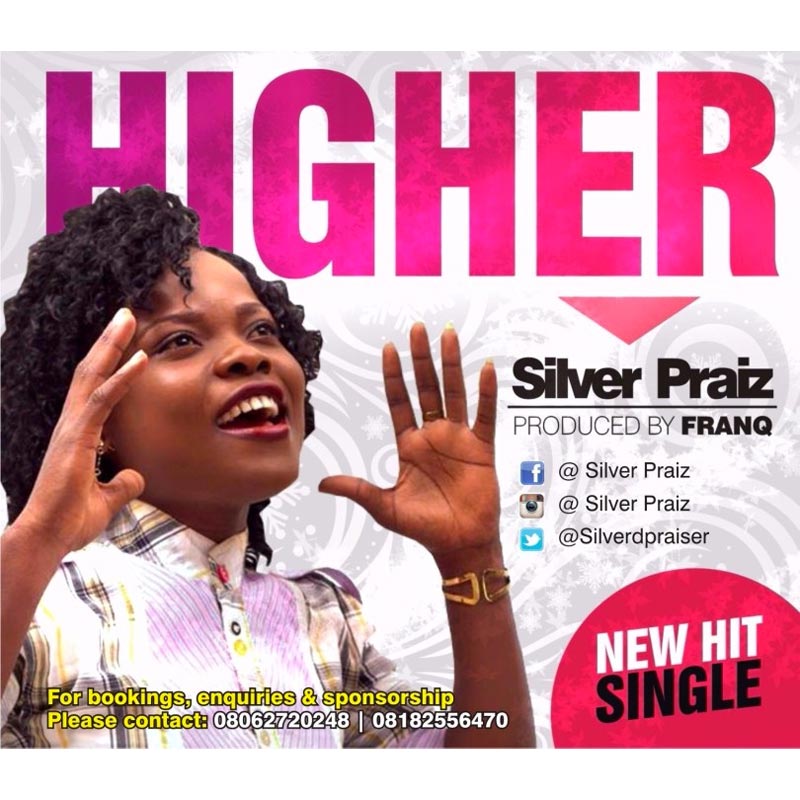 Intro:
Silver Praiz, give him praise,
lift him, oooooo
let all things that have breath praise him, eh
Verse 1:
Lift Jesus high, lift him above other gods,
he had broken up death in victory,
and wiped away tears from our faces,
he has set my feet on high, so i'm gonna lift him high,
he will give to me new things he promised
and i'll sing to him new song and lift him
Chorus 1:
lift him; higher higher higher
lift Jesus high, higher higher ( rep 2times)
Chorus 2 (Yoruba):  GBE Jesu: gbega gbega gbega gbega GBE Jesu ga,, gbega gbega
Chorus3: (Igbo)  bulie papa: elu elu elu elu bulie Chineke, elu elu
Verse 2:
you make my life better,
omeremya tiyenya jara o( he did it for me and add extra)
I go dance azonto baraje (dance) for you.
oba iyanu, (wonderful king). onishe iyanu( miracle worker).
otisheshe ( he made it possible)
when i trouble, thinking all is over,
he brought to me new things i need to bubble,
oh i will lift him high.
repeat chorus 1,2,3 four times respectively
vamp:
oya, somebody, are you ready, everybody,,
Pat Uwaje, Mike Abdul, Monique Fabiyi oya ijo(dance)
selelenle ololonlo, Silver Praiz,
oya mujojo(dance) bere mole( go down)
fosoke ( jump up) owo re owo re owo re da ( your hands your hands clap your hands)
eh kalelujah ( shout hallelujah)
HOW HAS THIS IMPACTED YOUR LIFE?