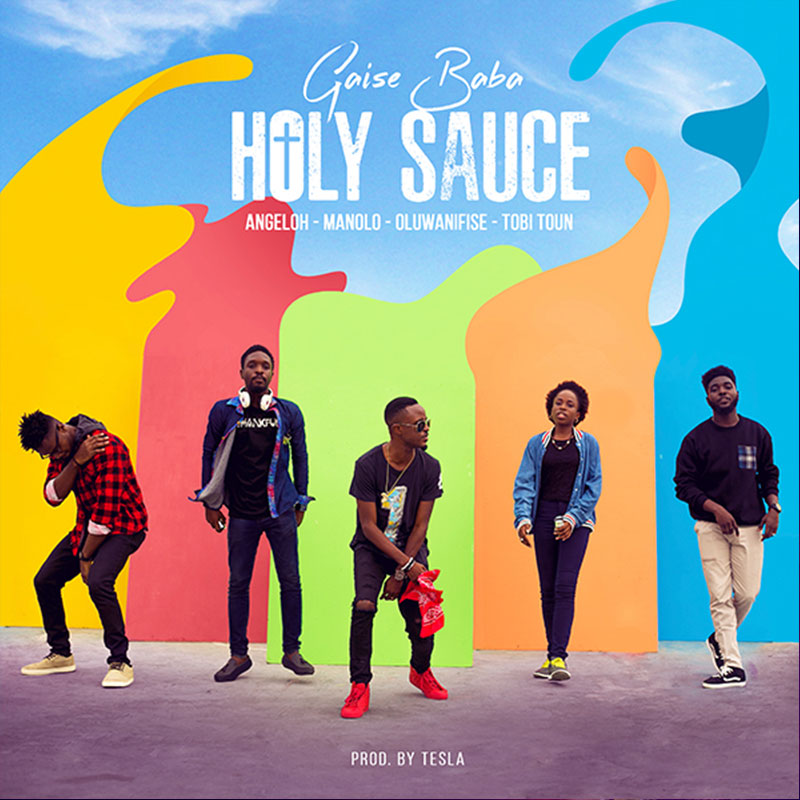 I've been down in this valley space
Feeling like my salt no get taste
No more no more
If the Maggi no good tell me would you
Still buy the Maggi to season the soup
This is my pinch of the truth
Gotta be true
Outside and inside the booth
We were made to be sauce
Spice for the world
Marinate beef with the juice
Society be going sour, every hour decay na the order of the day, yes!
Papa give me grace to step out of this valley and go handle your business yeah
HOOK
Holy holy (Give me that…)
Holy holy holy sauce (Baba you made me to be…)
Holy holy (so I can give em that…)
Holy holy holy sauce
This is a public service information
I've been waiting steady to share with you folks
This is important, it's better you know
*cough interrupts*, sorry I'm taking it slow
So I realised – you realised?
I'm repping the father, so I've got the sauce in me
Too much sauce, is that sorcery?
Lighting the world like we're supposed to be
Supposedly, I put the sauce in a jar
Sooner or later 'go sour
So I've got to steady season the earth
Steady sanitating the dirt
Be an example to people; believers and non-believers
And those to replace the leaders
The G boys and pweety divas
Na wetin we see
No be the saints go need us
I'm confident!
Though getting exhausted, doubting, but damning the consequence
I'm curving the compliments, but shouts to saints
…holy!
Repeat hook
Don't you ever be confused about your purpose
The truth is in your heart, it goes way beyond the surface
Never doubt what you're about
You've got his spirit in your heart
Tone down the noise
Let your love be loud
If you be salt, no be just to dey siddon for church o
It is time to engage your culture
You feel it, we see it, there are evident signs
Evident signs you see,
We gotta hear it in the words you speak
We gotta see it in your actions see
This ain't the time for complacency
We were all made to reflect the King
We walk into a room, the Darkness flees
So, you gotta choose what your path will be
I got that
Repeat hook
Saucing it up like I'm bringing the spice.
Man's not hot, so I'm bringing the ice.
Operating on a whole nother level
Amongst these human beings
We rise
That mean we good with the sauce
We never taking a loss
Whether we fried or jollof
The love of God is always enough enough to cover up all of our flaws
Issa boss carpet
Now That's what I call a cross carpet
We ain't afraid to marinade
The renegades blowing up like a hand grenade
Holy sauce be the hashtag
coming for you like a clapback
We be on it
We ain't never stopping
We just keep it popping
Cos we got that
HOW HAS THIS IMPACTED YOUR LIFE?