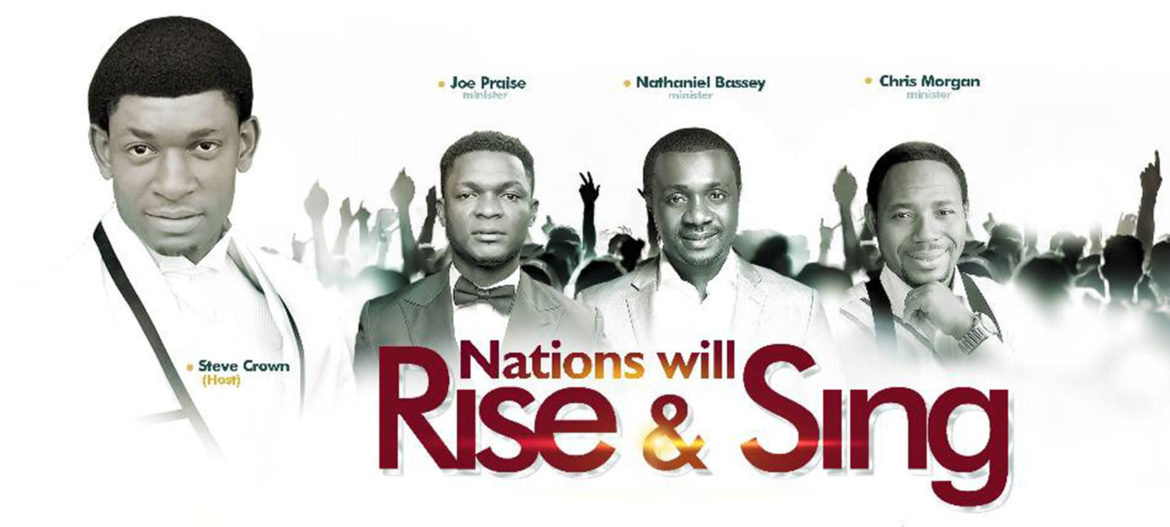 Award-winning singer, songwriter and Founder of LakeLight Entertainment, Steve Crown has put together an evening where worshippers from around the world come to worship God in unison tagged Nations with Rising and Sing.
Nations will Rise and Sing with Steve Crown is more than just a worship concert. It is a fulfillment of biblical prophesies that in the last days, nations will stream into the house of God to worship. It will be a time of sincere and intense worship, nations lifting their voices up to God, healing, salvation, and deliverance.
The event will not only feature music ministrations from Steve Crown as distinguished music ministers like Joe Praize, Nathaniel Bassey and Chris Morgan will be joining him to lead the audience in a soul-lifting session of worship and praise to God. Several people from all over the world have lent their voices towards this spectacular movement with the hashtag #nationswillriseandsing.
The event is scheduled to hold on Sunday, 22nd of October 2017 at Ladi Kwali Hall, Sheraton Hotel and Towers Abuja. Red Carpet begins at 2 pm while the main event kicks off at 3 pm prompt. The event is free, but access is strictly by registration. Reserve your seat by registering on the official website www.nationswillriseandsing.org.
Follow Steve Crown for more updates here
HOW HAS THIS IMPACTED YOUR LIFE?