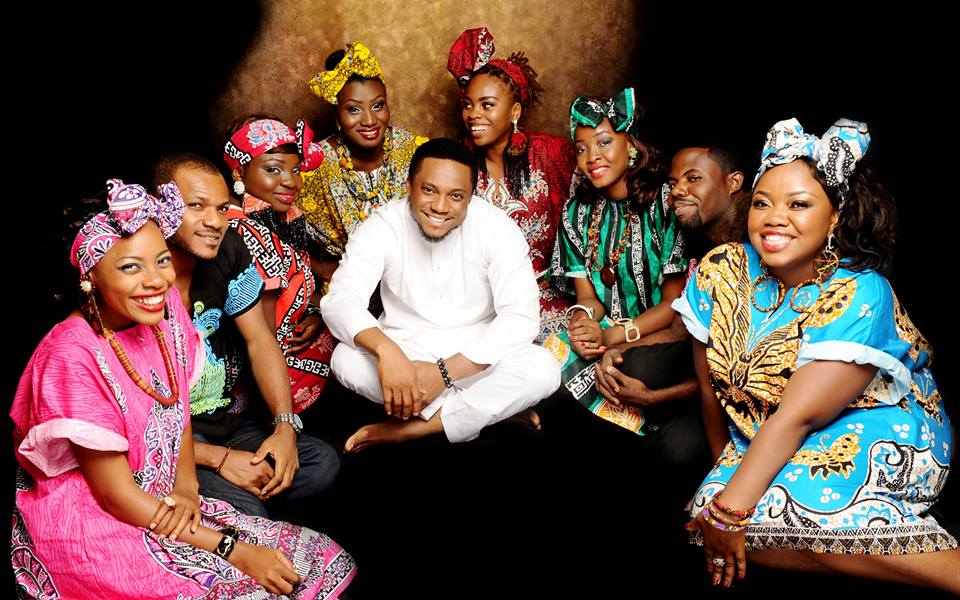 Tim Godfrey and the Xtreme Crew had performed professionally in over 1000 events both within and outside Nigeria within the space of five (5) years, performed along side Sammie Okposo, Sunny Neji, Folake Omusen, in South Africa during the Kora Awards 2005, performed in Ghana during the Ghana Music Awards 2006, toured five (5) states in America in June 2006, inter-states tour with Nigerian best rated gospel Artistes organised by a UK based music company "SET HIM OFF MUSIC MINISTRIES" 2007. Nation wide tours within Nigeria from 2008 till date
Tim Godfrey and the Xtreme Crew just released their long awaited album SoundCheck including their hit single "AGIDIGBA" (making waves in Nigeria's most celebrated top 10, music Tv show) to the public, its a product that has been thoroughly diagnosed to meet international standard yet meet the needs of our immediate environment and most minor people even in deep remote areas.
Members: Blessyn Austyn,Chynwe Orji, Rotimi Lumor, Samuel Giveson, Nnana Dominic, Mairo Ochocho, Chioma Odimba Blessing (IBK) Bunmi, Issac Udofia
Record Label: Republic Of Xtreme (ROX)
General Manager: Tim Godfrey
Source: http://www.reverbnation.com/timgodfreyxtreme
HOW HAS THIS IMPACTED YOUR LIFE?