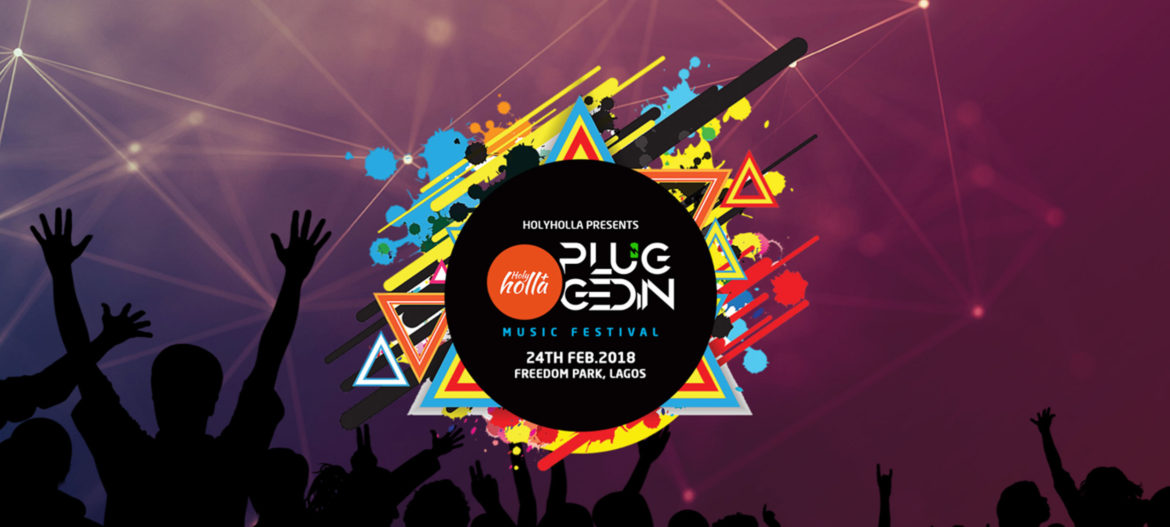 PLUGGEDIN Music Festival, a spin-off of HOLYHOLLA ( Sunday morning live gospel show on RhythmFM93.7), is our annual live music concert, which features the very best of Nigeria's Christian Artistes making great music. We are intentional about raising the standard of spirit-lifting entertainment and music that edifies our audience within and outside the Christian community. This event provides a platform to celebrate God through great live music and to showcase the abundance of musical talent available for God's glory only.
The fifth (5th) edition of HOLYHOLLA PLUGGED-IN® MUSIC FESTIVAL will feature multi-award winning Artistes like :
FLOROCKA • JOHNNYDRILLE • PHRANCE • DAVID RHINO • DJMORDU • FOLABI NUEL • OKEYSOKAY • XL2LETTERS • PASSWORD • ANGELOH • CHRIS RIO • OBICHI • JODEEP • EDWORD • JUSTROTIMI • IMOHTAL • NOLLY • WINTER • OLUWATOMI • UCHMAN • LILY PEREZ • JOHNNY ENA • CILLIKAYROCKS • FUNBI • KELARTHRILLZ • JIMMY HASSEL • CYKIC • NATHMAC • SISTER WISDOM • JOSHKEYZ&AUCSTAVE • ELLAVIBES among others.
The event will also feature exhibitions, food trucks and much more, The event which will hold at the Freedom Park on the 24th of February 2018, by 4PM will feature creative stage design, state of the art sound equipment and backlines, breathtaking Lighting display and creative visual projections
Attendance is free but registration is required here: holyholla.com/festival
For Sponsorship/Partnership and Attendance Inquiries:
Email: [email protected]
Tel: 08056067909, 09098631384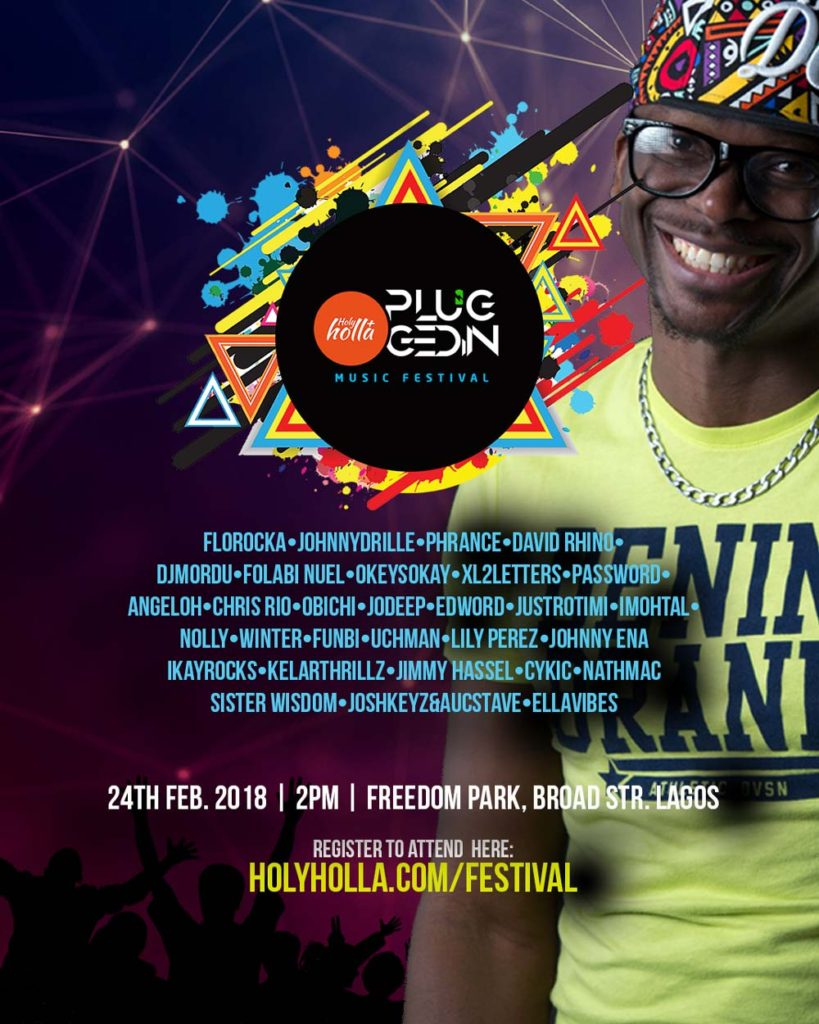 HOW HAS THIS IMPACTED YOUR LIFE?