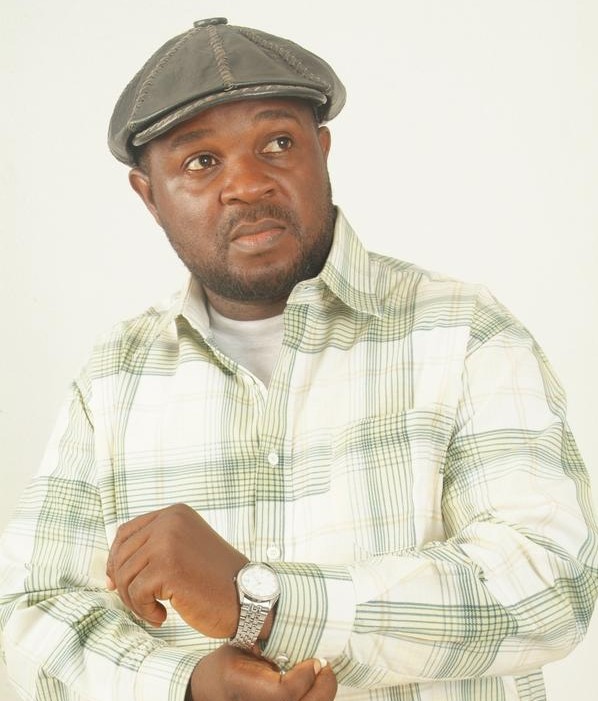 Born in Kaduna, Nigeria to parents of Abia State origin, Buchi's early education began in Enugu and took him through Methodist College, Uzuakoli and Federal Government College, Enugu. In 1983, he came to Lagos to study English Language and Literary Studies at the University of Lagos, obtained a BA in 1986, MA in 1988 and later same year took up an appointment to lecture at the same institution alongside a PhD programme.
Buchi remained at the Department of English until 1994 when he yielded to the higher calling to propagate the gospel of Jesus through writing and singing same in the reggae genre. While in the university, his casual involvement in black activism, through reggae club grew more intense after listening to Oliver Thambo and the officials of ANC (African National Congress) from South Africa, during the club's exhibition on "Apatheid in South Africa". Again, having studied the black activist literature of Dennis Brutus, Wole Soyinka, Muta Baruka and the likes, Buchi's preoccupation with reggae music as an 'outcry against oppression' became deeper. Little wonder he also became involved in one of the campus confraternities which at the time prided themselves as anti oppression movements only to discover that there was more to it than met the eyes.
This preoccupation with reggae music took a new turn when his friend Ras Kimono invited him to join the team of deejays on the floating Bukka – a reggae nightclub situated on a docked vessel on the Marina, Lagos Island.
Foremost on the list of Buchi's strong musical influences are Eric Donaldson, Joseph Hills, Burning Spear and Frankie Paul. In 1992, Buchi gave his life to Jesus in Christ Embassy Church and transited from nightclub to the choir of the ministry, where he has remained till date.
Buchi's first album, These Days, was released in 1999. His second album, So Beautiful, was released in 2002. The Third one,What a life! was released in 2005. In 2008, he released his fourth album, Sound of Life and in 2011, the fifth album Judah! was released.
Married to Jane with four children, Buchi has ministered in church concerts, crusades, gospel music festivals in many countries around the world. He has won several awards including the prestigious AMEN for Best in Gospel Category, FAITH, POMP and TOMA Awards for Best Artiste, Reggae Artiste and Gospel Album of the Year variously.
Having been involved in the dangerous misadventure of cultism and violence as a student and later, as a lecturer, Buchi understands the emptiness of the life of a cultist and as such has a passion to enlighten young people of the destructive and counter-productive nature of cultism and all forms of social violence.
This passion resulted in his first novel Ceasefire!, a narrative which has been variously described as RIVETTING, CAPTIVATING, COMPELLING, UNPUTDOWNABLE and IRRESISTIBLE. The book has received very encouraging reviews from the media.
Ceasefire! is the heartrending story of Maha, a brilliant, young undergraduate who gets entangled in the hideous underworld of campus cults. It is a cry to society, to parents, governments, the youth and everyone that has an ear that there is a lurking, potent and raging danger called cultism which is still very present as newspaper reports continue to show.
From the book 'Ceasefire!' came 'Project Ceasefire!' which summarises Buchi's passionate campaign against violence and care for the victims of violence. The project is a two-pronged operation namely, 'Operation Ceasefire!' and 'Judah Charities'. 'Operation Ceasefire!' is a concert that employs the use of music, lectures, focused group discussions (FGDs), dance, drama etc in the fight against cult violence among students especially in tertiary institutions. In 2011, Buchi had Operation Ceasefire concerts in University of Ado Ekiti, (UNAD) and Babcock University, Ogun State.
House of Judah is a music movement and radio program (currently on Brilla FM 88.9 every Sunday morning 6-7am) with Buchi himself on the console; providing a platform for reaching out to the hurting and also, serving as a forum for showcasing upcoming artist.
Judah Charities is targeted at reducing violence by taking our children off the streets and supporting children who have been orphaned by religious/sectarian violence. Buchi's latest album, Judah is solely dedicated to raise fund to support this noble cause which has the InnerCity Missions, Lagos and Stephen's Centre, Abeokuta as principal beneficiaries.
My Salvation Story
On the 30th of December in the year 1992, I walked into the office of a young pastor of a predominantly youth ministry, Pastor Chris Oyakhilome, agitated in my spirit. I had a few questions to ask him.
I was not sure he or anybody else would have the answers but it was time for me to speak out to someone. I feared that I would explode if I didn't.
The turbulence within had become unbearable. The young lady at the church office reception (Miss Tolu Doherty) didn't think it was such a good idea because the pastor was praying and preparing for an end-of-year all-night service for the following day.
Disappointed, I turned and walked towards the exit but just then, I heard the lady call out: "Pastor says you should come in. " The experiences and circumstances leading up to that day are difficult to abridge, but here's my effort.
At age 24, after a Masters degree in English language and alongside a doctorate in the same discipline, I had become a lecturer in the University of Lagos, a career which I combined strangely with disc-jockeying in a nightclub. I was also actively involved in the leadership of a cult group in the university.
This and the deejay business ensured that violence and weed were never far from me. Hardly would I walk two blocks without looking back to see who was following.
I lived dangerously. An inter-cult war on campus had left me hibernating in town where I waited for things to simmer.
It was in my cooler at my brother's house that his neighbour, Mrs (Pastor) A. T.
Adewunmi came to invite his family to Christ Embassy Church. I tagged along.
Church turned out to be a novel experience. I'd never seen so many young people in one single church congregation and even more striking was the fact that there were few or no elderly people there.
The music was fantastic. A particular boy got my supreme attention.
With his hands up in the air, he was lost in worship and on his face was a smile of deep contentment. These people obviously had something I needed desperately.
Even in my misery I was enthralled by their joy. I didn't hear much of what the pastor had to say that day.
I couldn't help wondering if he was related to Lionel Richie. The dominant image in my mind was that of the boy in the throes of worship.
And so it was that I went in search of the pastor. As soon as I settled in the chair opposite Pastor Chris, I began to reel out countless questions.
He was not in a hurry as I'd expected of one whose end-of-year service preparation had been interrupted. He answered all my questions FROM THE BIBLE! After about two hours of sojourning through the scriptures, convinced that the bible had the answers to all of life's questions, I knelt down and asked him to pray for me.
My joy knew no bounds. It was indescribable.
It was joy and 'peace that passeth all understanding!' Later that night, I strolled from the campus gate to the lecturers' quarters, unarmed but confident in the God who protects His own. Hallelujah!!!
HOW HAS THIS IMPACTED YOUR LIFE?