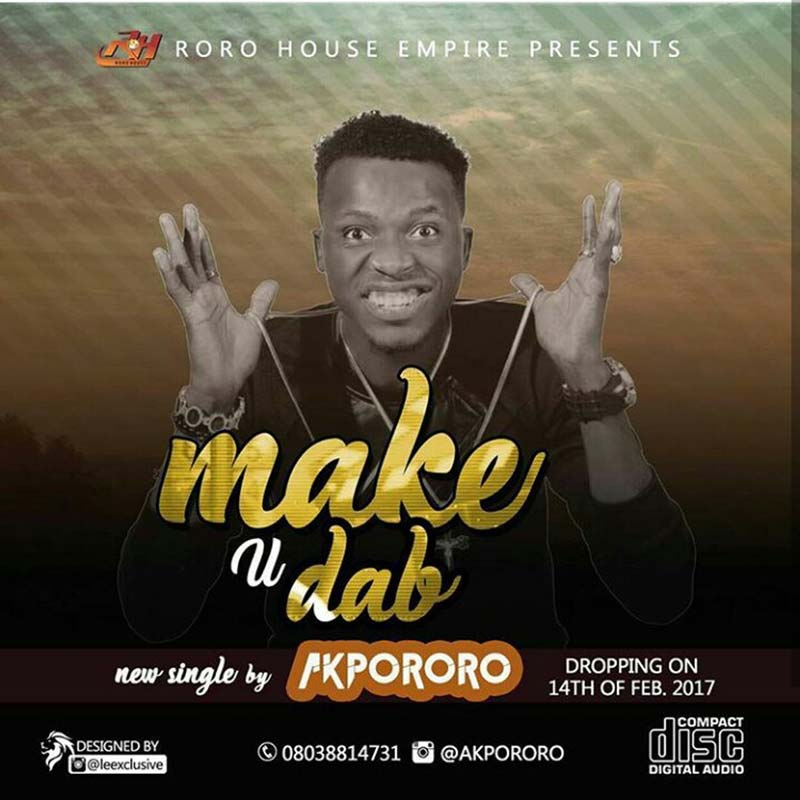 Hey ya ya ya you ya ya eh a
Jesus is His name
The one that changed my life
This is your boy Akpororo (ha!)
You need to dab your way out and give God all the praise because he's the only one
I just want to share my testimony, no be say I dey pose but na God do am (Hey!)
Chorus
I tell you, I tell you /x2
Say na God
I tell you, I tell you /x2
Say na God
I tell you, I tell you /x8 Oh, I tell you
Say na God
If you know say God don bless you make you dab, Yeah! /x3
Oya make you dab, yeah! /x2
If you know say God don bless you, make you dab /x3
Make you dab, make you dab
If you know say God don bless you, make you dab /x3
Make you dab, make you dab
Verse 1
This one na my testimony my brother
God don change my life, he don bless me, he do am o
Before before when I talk dem say my mouth dey smell
But now nko, dem wan hear my rhymes
E be like say I get ATM machine for house
Recession no dey affect me at all at all
God don change my life, e don give me everything wey I need
E don make my life so sweet even poverty no fit win
Poverty won lo, won lo, won lo, won lo
Say you don know
Say, I stand upon the solid rock
Oh Ooh yeah yeah yeah dooday (Hey!)
Hey!
If you dey vex for me, my brother you go wound o
The God wey hin hand dey slap he carry bazooka
My God dey fight for me even when I find trouble
He go still beat you because na Him be my God
Repeat chorus
Verse 2
Some say why I dey talk like this say who do am?
Sebi na God dey rewrite my story no be me
Then my level don change for real
My brother, you need to believe am make you follow Yahweh
I go sing and praise every day of my life
Because I no dey suffer any longer
I go give am all the praise
Na you turn my life around
So make the boy dey make, dey give am all the praise, Chai!
Bridge
Poverty won lo
God's word never change
God God don make me joy
I stand upon the solid rock
I no fit fall again, fall again
If you dey vex for me, my brother you go wound o
The God wey hin hand dey slap he carry bazooka
My God dey fight for me even when I find trouble
He go still beat you because na Him be my God
Repeat chorus
HOW HAS THIS IMPACTED YOUR LIFE?