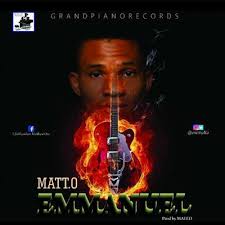 Verse 1.
Emmanuel is your name
Alpha and omega that's whom you are
My daily offerings Lord I bring to you now before your throne
Accept it Lord/2x
I look around and see your faithfulness
There's no way I could show my gratitude
I'm rather here now and I make this rhythm just unto you
Chorus
Oh my Lord ooo
(Adupe o)
Oh my Lord ooo yea
(Imela o)
*Repeat….
Verse 2.
Jesus you have been a perfect man from age to age yea
I remember in the bible how you healed the blind and you made the lame walk
Life came back to those that were dead
All around you were doing good
You're faithful, you're the best there is
You are the living waters
Center of my joy and my irreplaceable
Emmanuel…..
Back to Chorus
Adlibs
You've been doing good yea
You've been saving lives
You've been healing people
You're forever amazing
You are there when we call on you
You're there when we need you
You're still that faithful friend that never leaves your own
Emmanuel yea yea
Alpha and omega…
HOW HAS THIS IMPACTED YOUR LIFE?