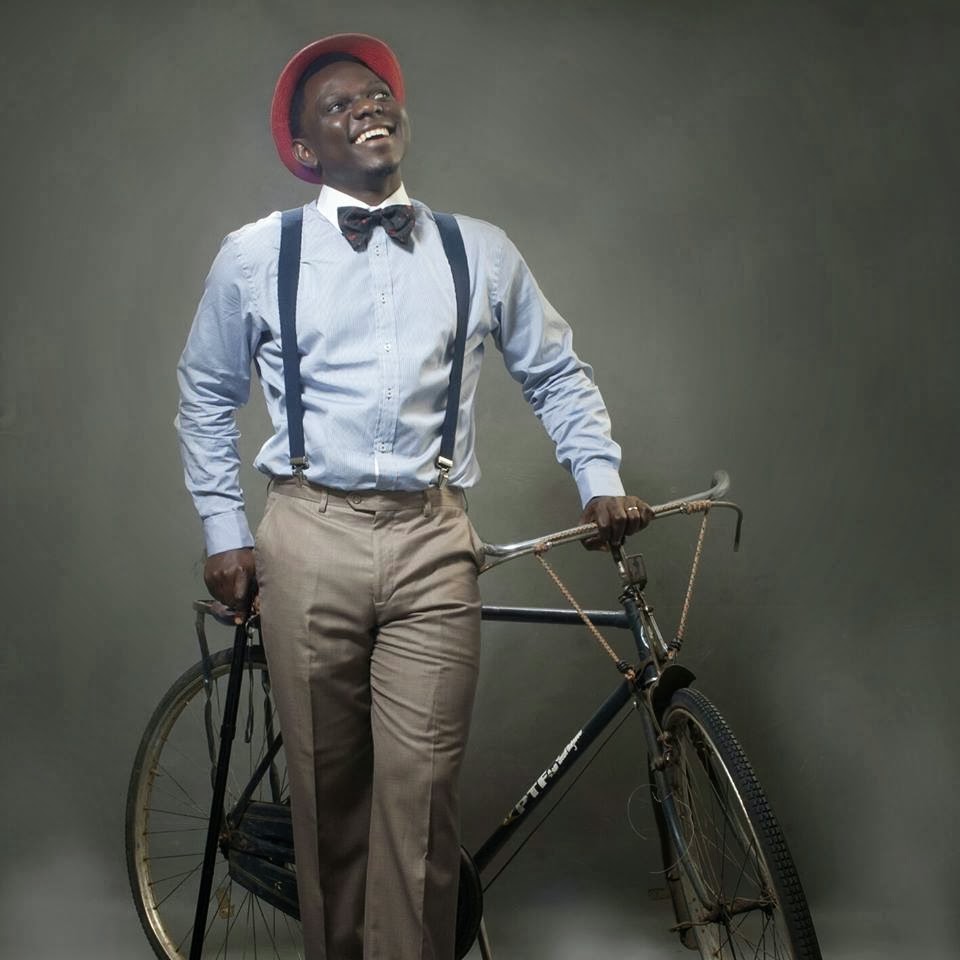 Former member of the group Infinity, Singer/Song writer, husband and daddy.
Kenny Kore continues to establish himself as one of Nigeria's leading and brightest prospects for Gospel music. Whilst "Kenny Kore" is his stage moniker, Olumide Kehinde Akinbode is a dynamic music minister, a versatile singer with the primary goal of pleasing God on and off the stage. The name Kenny K'ore simply means "Kenny, Congratulations"! In essence, anytime he's called, people are congratulating and celebrating God's goodness in his life in the past, present, and future.
A former member of the multiple award winning gospel group Infinity, and with songs like Infinity's "Olorioko" and "Aye Ole" to his credit; Kenny is a gifted and versatile songwriter, a man of great passion who loves God, a unique gospel minister, and a musician with a rare and unique kind of creativity and artistry.
Currently exploring wider creative possibilities as a solo artiste, Kenny believes in bridging the extremities between art and spirit. His affinity for alternative rock music, 'afrocentric vocalisms' and strong use of the Yoruba language garnishes his sound. Furthermore, he believes that gospel artistes are strong tools of evangelism and that gospel music should remain at the forefront of kingdom expansion.
His first album as a solo artist was released in 2009 titled ELEDUMARE. With the hit tracks "So More" (are you grateful?) and "Yanibo", (the story of the seductress whose cunny ways were overcomed by a faithful husband's loyalty to his marriage) the album spread like wild fire in many people's hands, speedily increasing his popularity in Nigeria, especially among the youths.
With an increased demand for more from Kenny, ELEDUMARE was repackaged with three additional songs, – "Yalako", "Official Baby" and "Press On" and in 2010 'ELEDUMARE RELOADED' was released. Both albums are presently blessing lives and affecting people positively for God's kingdom all over Nigeria.
A tremendous supporter of gospel music, Kenny continues to collaborate and work alongside his counterparts including but not limited to Psalmos, Laitan Dada, Tim Godfrey and the Extreme Crew, J Lyricist, Ibitayo Jeje, Mairo, Henri Soul, to name but a few.
The 2010 nominee for Gospel Artist of the year from Nigeria Entertainment Awards(US based) aspires to make history as a man who served God's purpose in his time and an accomplished musician of legendary repute, leaving behind a musical legacy.
Source : FB
HOW HAS THIS IMPACTED YOUR LIFE?